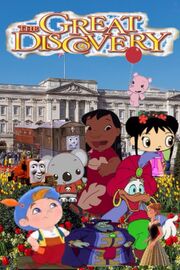 Characters
Edit
Villains' defeats
Edit
Merlock: falls into the river after the rope broke
Carlos: falls into the river after the rope broke
The Magic Rope: destroyed after Merlock pulled to hard and frees Carla's princess form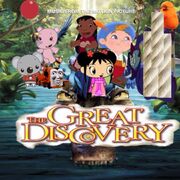 Overture - Orchestral medley of several of the songs from the Mary Poppins film, including "Feed the Birds", "A Spoonful of Sugar", "Chim Chim Cher-ee" and "Supercalifragilisticexpialidocious".
"Batucada Familia" - It is sung in the party at the end of the movie, by Audition Bird, Ed, Ron, Lulu, Carla, and Terrence.
"Favo de Mel" is a song from Rio 2 by Milton Nascimento. It is the 12th song in Rio 2 Soundtracks Album. It shares the same melody as "Real in Rio" from the soundtrack, but in a much sadder tone and with slightly different lyrics. This song plays when John discovers his house being felled by Merlock.
"Funky Monkey" is a song in Rio by Siedah Garrett, Carlinhos Brown, Mikael Mutti and Davi Vieira. It's Merlock's theme song and plays briefly on screen when he is introduced, it is played fully on the movie credits.
Ad blocker interference detected!
Wikia is a free-to-use site that makes money from advertising. We have a modified experience for viewers using ad blockers

Wikia is not accessible if you've made further modifications. Remove the custom ad blocker rule(s) and the page will load as expected.