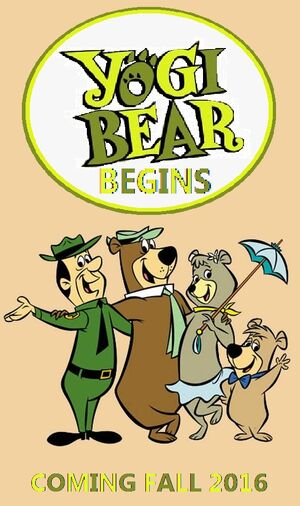 Yogi Bear Begins is an american animated film that will be released in 2016, starring Yogi Bear, his buddy Boo Boo and Yogi's love-interest Cindy Bear.
The film will be an origin story, explaining how Yogi Bear and Boo Boo steal picnic baskets from tourents, how Yogi falls in love with Cindy Bear and how they hide into the deep woods from Ranger Smith.
Dan Aykroyd as Yogi Bear
Justin Timberlake as Boo Boo Bear
Amy Adams as Cindy Bear
Tom Cavanagh as Ranger Smith
T.J. Miller as Ranger Jones
TBA as TBA
TBA as TBA
TBA as TBA
TBA as TBA
TBA as TBA
TBA as TBA
Yogi Bear Begins is bit liked Top Cat Begins.
Ad blocker interference detected!
Wikia is a free-to-use site that makes money from advertising. We have a modified experience for viewers using ad blockers

Wikia is not accessible if you've made further modifications. Remove the custom ad blocker rule(s) and the page will load as expected.